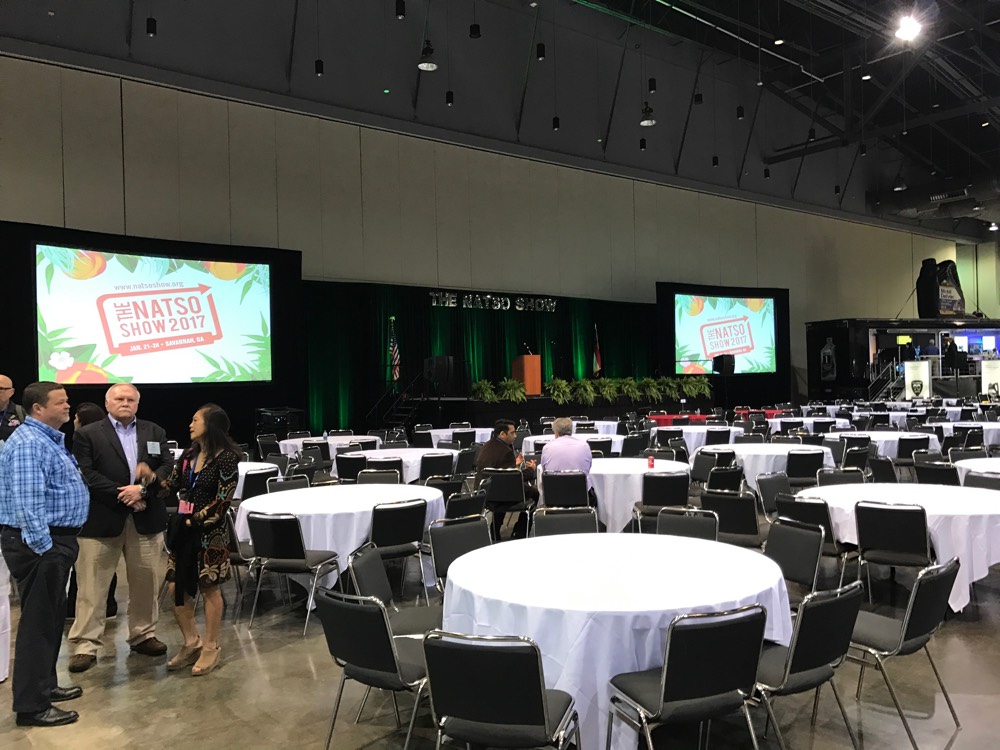 PASS recently took a trip down to beautiful Savannah Georgia to attend the 2017 NATSO Show.
The show took place Saturday January 21-24 at the Westin Savannah Harbor Golf Resort & Spa Convention Center.  During these couple of days there was lots of hustle and bustle with tons of great things to do and to see. The NATSO Show brings travel plaza and truck stop leaders great new products and innovations, technical solutions and good advice. During the show there were many opportunities to go to workshops, networking opportunities, and Board, Council, and Committee meetings.
On the showroom floor, an ice cream social was held, a silent auction, and keynote speakers throughout each day giving presentations on many great subjects. David Fialkov, NATSO's VP of Government Affairs, spoke on Monday during lunch, urging attendees to support the ban on rest area commercialization and tolling.  He also spoke about other issues such as corrosion in UST tanks and labor laws. Mr. Fialkov also encouraged members to advocate for the industry by going to NATSO's Day on the Hill May 15-17 in Washington D.C.
Some other great topics discussed were, attracting, hiring and retaining travel plaza talent, electric vehicles, and planning for tomorrows economy. PASS had a wonderful time in Savannah and recommend this show to anyone in the truck stop or travel plaza industry to go and check out this show next year! In 2018 the NATSO show will be in Nashville, Tennessee from February 9-13, 2018. Click here for more info on the 2018 show.